South Rim, AZ, Helicopter Tours

South Rim helicopter tours let you see up to 75% of the National Park in under 1 hour.
Pick from air-only or a combo that includes a 3-hr. Jeep ride.
(South Rim flights do not land at the bottom - those are only available from Las Vegas.)
Best time to fly is mid-morning and sunset, and window seats can be requested but not guaranteed.
- Keith
NOTICE: South Rim helicopter tours often sell out. Purchase tickets 1 week in advance. Book online for lowest price. Must complete booking on Web to qualify for Internet discount. If you need a flight in the next 72 hours, contact Keith at (702) 530-8687 or click Live Chat for immediate assistance.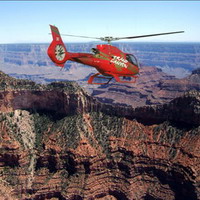 #1
30-Minute Flight
This flight is your cheapest option. It goes from the South Rim to the North Rim and back via the Dragoon Corridor, which is the widest, deepest section of the Canyon. The views are absolutely superb. Best time to fly is in the morning. Uses the deluxe EcoStar 130 helicopter.
Total time: 30 minutes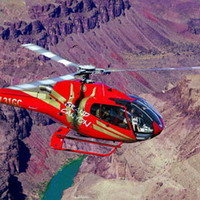 #2
50-Minute Flight (#1 Choice & Lowest Price!)
This flight includes what the 30-minute flight does as well as flying to the Park's eastern boundary (including Desert Watchtower and Colorado River confluence). By the time you finish this tour, you'll have seen 75 percent of the Grand Canyon. Uses the deluxe EcoStar 130 helicopter.
Total time: 50 minutes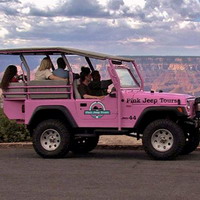 #3
30-Minute w/ Jeep
This tour combines air and ground into one irresistible package. Starts with a 30-minute rim-to-rim helicopter flight & ends with a Jeep (totally modified for your comfort) tour that covers everything from Grand Canyon Village to Grandview Point. IMAX movie tickets included.
Total time: 3 hours